Are you fighting a civil litigation defense case? Then, you must have a lawyer who will represent your case before the court, assist you with the preparation and pleadings of the legal system. But that will not be enough. You need someone who will investigate the case thoroughly and gather evidence in your favor. After all, it is only the right evidence which can prove you innocent. That is why you need to hire the right litigation defense investigator. We, at Michael McKeever, can be the ultimate choice for you. We bring you a highly skilled and experienced private investigator, who is known for his excellent performance in the last 30 years. He is aware of the right skills and techniques one needs to seek the truth behind a case. We have dealt with several cases in the past including domestic investigations, missing persons, surveillance, photo and video evidence, litigation defense, and insurance cases etc. So if you belong to areas like New York, NY, NYC, or Manhattan, then you can rely on us. 
Here, we have put together a few easy ways in which you can find the right litigation defense investigator. Take a look.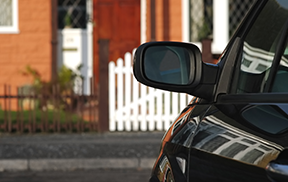 First of all, you should ask around if any of your friends or family members have dealt with litigation defense before and if yes, then whom did they consult for the investigation. These people can come up with some of the right names. 
Next, you can also resort to the Internet in order to find a skilled and experienced litigation defense investigator. Read the client feedback, consider the online reviews, and check the online ratings to find a few companies whose litigation defense investigation is of a top-notch level.  
And if you are interested in hiring us, then call us at 212-226-0358 now.