Are you currently hiring people to work in the various departments in your company? Have you conducted employment background checks on the people whom you have selected? If the answer to this previous question is a no, then, we, at Micheal McKeever Private Investigator, are the organization to come to. Our wide range of services in the area of verification and authentication is incomparable by the industry standard. All you need to do is get us some of the very basic pieces of information about the person you need to inspect. Using these, we employ our singular and unmatched methods to find out whatever you need. We use a combination of man-power and state-of-the-art technology to go about the work of scrutiny. The results we provide as usually more than enough to allow our customers to come to the right conclusion about the hiring prospects. We have been serving clients in and around the areas of Manhattan, New York, NY, and NYC, since 1977 to their complete satisfaction.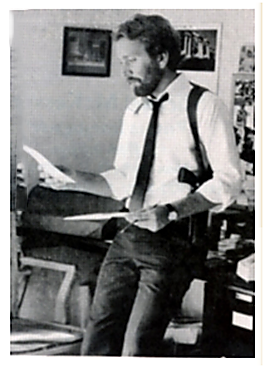 Here, we have put together 3 vital reasons why obtaining confirmation from a detective firm about workers is important.
Vetting Out Applicants with Criminal Records
Firstly, you need to make sure that the individuals that you are recruiting do not have criminal records of any kind. Any records of theft, vandalism, murder, and other such anti-social records must be known to you.
Selecting Applicants with the Right Qualifications
Secondly, the person you are interviewing and reviewing might have submitted to you a huge pile of papers to prove his or her qualifications. You need to make sure that these papers are authentic before hiring. Processing such papers now will save you a lot of hassles in the future.
Checking the Legal Status of the Person
Lastly, proper scrutiny will tell you what the legal and social position of the applicant is. It will be a wise decision to do this in order to rule out drug-addicts and people with doubtful migration status.
So, get in touch with us if you feel you need our services, immediately.