Missing Person Investigations – New York Private Detective
---
Whatever the reason, whoever the person…
Michael McKeever can help you locate them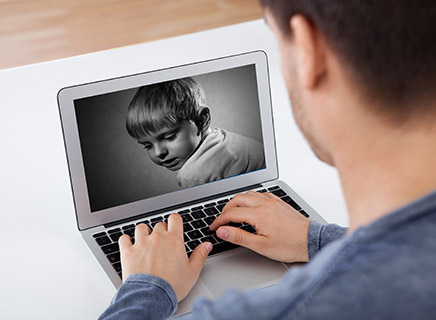 It's easy to lose track of people during a lifetime. You move, they move, you change jobs, change schools, get divorced…the reasons are almost endless. It can be hard enough finding someone who isn't worried about being found. Imagine the difficulty in finding someone who's hiding. They've become a moving needle in a haystack as big as they want it to be. The chances of you finding them are extremely low. So what do you do?
When it comes to locating someone, call Michael McKeever
With even the skimpiest information, Michael McKeever knows how to find people. Everyone leaves a trail, a clue or some piece of their selves wherever they go. Michael has over 30 years of experience in collecting data, searching databases, conducting interviews and following a trail that leads to the people he searches. He has over twenty-five years of experience with this!
Businesses, law firms, collectors and individuals throughout the state of New York, New York City, Manhattan and surrounding areas have hired Michael to find:
Reuniting With Family

Family disagreements become huge arguments and suddenly you're not talking to one another. Months become years and you lose contact. When you're ready to reconnect, Michael McKeever can help you locate your family member. Don't let these questions linger. Call now!
Finding A Friend
Whether time, distance or disagreement separates you from a friend, Michael McKeever can help you rekindle your friendship…or romance. Stop wondering how they are and find out with help from Private Investigator Michael McKeever.
Adoption
Adopted children grow up with questions that can only be answered by their biological parents. The adoptive parents can feel threatened but that can't compensate for a lifetime of wondering. Simply knowing about a biological parent's medical history can provide information that could prove to be vital to an adopted child's overall physical wellbeing. This is one more reason so many turn to a private investigator for help.