Michael McKeever: The NYC Private Detective That Delivers Results
You are in the right place if you are looking for a New York City private detective that can and will get to the truth 100 percent of the time. Michael McKeever has over 30 years of experience as a private detective serving Manhattan and the other New York City boroughs. Surveillance is a major area of expertise for him, and his knowledge of NY is invaluable when he is conducting investigations.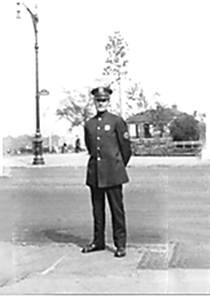 Of course, when you have over three decades under your belt, you have forgotten more than most private detectives know. However, relevant surveillance technology has advanced considerably since Mr. McKeever started out so many years ago. He has always stayed on the cutting edge as high tech tools within the industry have evolved, and this is one of the things that sets him apart from others.
Do You Need a Manhattan Private Detective to Conduct an Infidelity Investigation?
If you think that your spouse may be cheating on you, a NYC private detective can get to the truth one way or another so that you can take whatever steps you feel are appropriate. This is an area of specialization for Michael McKeever, and as a longstanding industry professional, he understands the need for discretion and confidentiality.
In some cases, the outcome of an infidelity investigation will result in the breakup of the marriage. Under these circumstances, a private detective can be of assistance during child custody, alimony, and child support proceedings.
In-Depth Background Checks
You don't have to roll the dice hoping for the best when you hire a childcare helper, a homemaker, or some other household worker. Michael McKeever offers in-depth background checks, so you can feel totally comfortable going forward when you discover that you have nothing to worry about. On the other hand, you can steer away from a situation that may have gone awry if the results of the background check are disconcerting.
Of course, background checks are also going to be necessary for business owners and hiring managers. The McKeever agency works with many businesses who need background checks on an ongoing basis.
Get in Touch With Michael McKeever!
We have highlighted a handful of the services that the McKeever agency provides here, but there are a number of others. If you need a top-notch private detective in New York City for any reason, don't hesitate to call Michael McKeever at 212-226-0358, and you can also send him a message through the contact page on this website.