Are you involved in a dispute where two or more parties are fighting for a monetary damage? Well, then you might need to go for a civil defense litigation lawyer. But while you are in talk with your lawyer, you will realize that without the right evidence, it will not be able to proceed in the case and prove your point. That is why you need to investigate the matter and go for a litigation defense investigator. We, at Michael McKeever, can help. We have over 30 years of experience in dealing with several kinds of matters where you need to seek the truth. Right from investigating about domestic cases, insurance frauds, missing persons, to computer forensics, and litigation defense, we can provide you with the investigative service you need. So, if you belong to areas such as Manhattan, New York, NY, or NYC, then you can opt for us.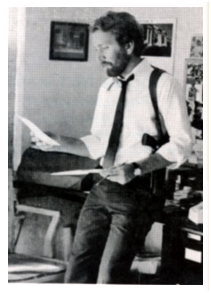 Here, we have put together a few crucial questions to ask your litigation defense investigator. Take a look. 
How much experience do you have in litigation defense cases?

 
In order to make sure you get the right kind of investigative service in the litigation defense case, it is crucial that you hire a detective who has prior knowledge about these things. And this can be expected from a company which has in the past dealt with litigation defense cases. So, ask the company about how much experience they have. 
What kinds of techniques do you use to investigate such a case?

 
There are some techniques that will be required in order to carry out the litigation defense. So, it is essential that you ask the company about the techniques and know in details about the methods of investigation. This will make you understand if those will be enough for the case or not. 
So, after asking these questions, if you think we are a good choice for you, get in touch with us now.